10 most authentic South Indian Dishes in Kerala
Chicken Tandoori, Butter chicken, naan bread, and other vegetable curries are tasty, but these north Indian staples are just a fraction of the country's diverse culinary offerings. South Indian cuisine is a treat to the senses. Those spluttering sound of mustard seeds, the taste of piping-hot sambar made with fresh tamarind and the touch of coconut, smell of crispy vadas and soft idlis are simply mesmerizing. South Indian Cuisine has always been loved by everybody as they are mouthwatering and has amazing flavor.
South Indian Dishes in Kerala
1. Puttu and kadala curry
Puttu is basically a cylindrical steamed rice cake cooked in a mold with grated coconut. It's served with kadala curry made of black chickpeas, some shallots, spices, and coconut milk. This can also be served with coconut chutney or ripe bananas and grated coconut.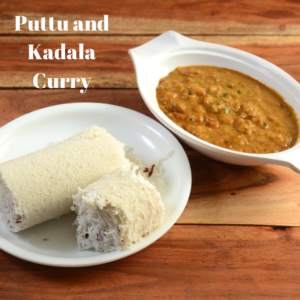 2. Appam with stew
Appam is a famous Kerala staple food and is a bowl-shaped pancake made of rice flour and coconut milk. This dish is a soft and thick center with crispy thin edges. Appam can be savored with almost anything such as coconut chutney, chicken stew, sambar, etc., and typically consumed for breakfast or dinner.
The stew consists of coconut milk, cinnamon, cloves, shallots, and aromatic whole spices, ginger. The addition of coconut milk lends a sweet flavor and enhances the natural flavor of the vegetables.
3. Karimeen Pollichathu (fish)
This dish is commonly found in the backwaters of the state and it's one of the traditional delicacies of Kerala's rich cuisine. Karimeen, also known as pearl spot fish is marinated with lemon juice, red chilies, and other spicy ingredients, and then finally it's wrapped and baked in Banana leaves to give the unique flavor.
4. Malabar parotta with spicy beef curry
Parottas are layered flatbread that is originated from the Malabar region and made of flour. The flour is kneaded with oil or ghee and water and in some recipes egg is also added. The beef curry has an incredibly spicy and delicious flavor. This curry is made of beef chunks which are then cooked with grounded spices, black pepper, coconut, and chilies.
5. Palada Payasam
Payasam is a dessert that is served across south India majorly during festive and special events. This is a milky and sugary rice pudding that uses basic ingredients like rice, milk, sugar, and ghee. Those flavor of cashews, almonds, and cardamom gives the sweet and enticing flavor. It's a perfect south Indian delicacy for the sweet tooth.
6. Kerala Prawn Curry
Prawn curry is a signature dish of Kerala state. This prawn curry is made with a blend of coconut milk, green chili, and other pulses such as fenugreek seeds, etc. It includes marinated prawns, raw mango, and a special ingredient to give the curry a sour, spicy, and tangy flavor.
7. Mussel Stir Fry
Kerala is famous for its varieties of seafood and all of them have a unique taste. This tasty dish is made of mussels which are cooked with shallots, garlic, and other spices. Seafood lovers must try this unique dish which will leave you licking the curry off your fingers!
8. Thalassery Biriyani
Thalassery Biriyani has its origin from the Thalassery town of Kerala state. The essence of Thalassery biriyani lies in the masala. The premium quality of fragrant small grain-sized rice called Kaima is used. The dish is also known as Tellicherry biriani.
9. Banana fritters
This is a traditional tea time snack made of ripe bananas, flour. These deep-fried banana fritters are crispy from the outside and soft from the inside. Also known as Pazham pori or Ethakka appam and is available all over the state.
10. Fish moilee
This is basically a fish stew made with coconut milk. The fish will be marinated before using it for the curry. This traditional dish is usually prepared in an earthen vessel and stews fried fish in coconut milk and other spices that supplement the tangy taste.
The Kerala cuisine is influenced by its history and culture of the state. Their unique cooking techniques make the food absolutely ingenious. Want to try the zest and flavorful dishes of Kerala Cuisine?
Visit our South Indian Restaurant in Surrey to enjoy the variety of South Indian dishes. We have a range of vegetarian and non-vegetarian dishes from Kerala Cuisine.